(An iPad for Kids)
Did you know that we offer Playaway Launchpads for check-out? Launchpads are secure learning tablets designed for children. The Launchpads come pre-loaded with 10 or more high-quality learning apps that your kids will love. Apps are grouped onto the tablets by subject area, theme, grade level, and age, making it easy for parents and kids to choose a tablet with the content most appealing and appropriate to them. Stop in and check them out!
Did you know that your library card can be your best travel companion? Discover hundreds of Michigan's cultural destinations and natural attractions with your Michigan library card! You can "check out" FREE or discounted admission passes (or other exclusive offers) to hundreds of Michigan state parks, campgrounds, museums, trails, arts & cultural destinations, and more.  Michigan Activity Pass -- For more information on the Michigan Activity Pass, including a complete list of supported venues visit http://www.plymouthrockets.com/map2016/index.cfm
Click HERE for a step-by-step tutorial on how to check out a MAP pass.
Download books to read on your computer or mobile device
24/7.  To start browsing, click on the Overdrive link here or the image.  If you prefer listening to books, we offer books in downloadable audio format for your computer and/or mobile devices as well through the same link.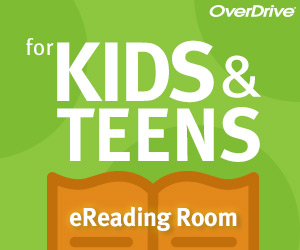 The Kid's/Teen Collection site filters the overall digital collection to just show Children's and Young Adult content, which gets kids and teens to the titles they want faster!






You can get the latest issues of magazines & newspapers for free from Zinio.     
Save
Save
Save
Save
What title comes next in a series of books? Find out with this valuable resource.
A research paper or project is only as good as its sources and people sometimes stumble when their citations aren't accurate, are missing entirely, or fail to be formatted correctly.  Fortunately, MeL database vendors recognize this need and cover it in their products.  In Gale's InfoTrac

Academic OneFile

for example,  MLA 7th Edition and APA 6th Edition styles are available and can be exported to any of five tools – EasyBib, EndNote, ProCite, Reference Manager, and RefWorks.  ProQuest's

SIRS Discoverer

provides MLA citations at the end of an article, and instructions for APA and Turabian format are found under the Cite tab (found at the top of the page).   

World Book Kids

provides MLA, APA, and Harvard formatted citations at the end of an article as well as a link to Help for learning about citing sources.  Although these citation styles may look similar, using the wrong one can be problematic.  So once the required style is identified, and the research materials are gathered,

MeL databases

have the tools a researcher needs to complete their document with confidence. 
Michigan residents or Michigan library access only.


Save
Save
Save
Save
Save
Save
Save
Save
Save
Save
Save
Save
Save
Save
Save
is a free educational website that teaches older adults and other inexperienced Internet users with basic computer skills about websites that can help improve their quality of life. The educational content will always be free and fully accessible without needing to create an account.